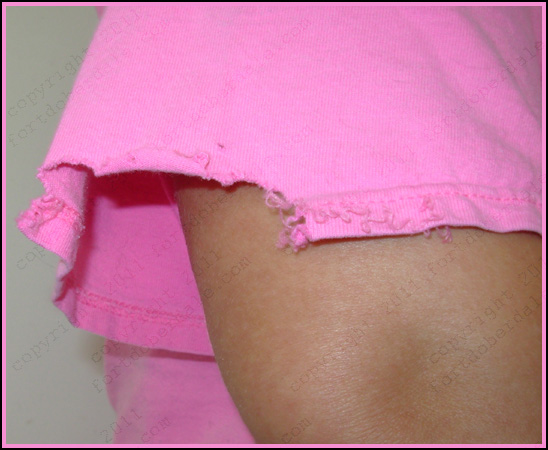 Designed by The Termite.  It is a shirt I got from the company I worked for during the last 10 years.  They gave them to us to wear when we did a walk for cancer.  There was a woman in our group who had cancer.  She was always so vivacious.  Till cancer finished her.  I received phone calls from her when she checked in for the last several weeks she was off "on vacation," and each one was with a voice that got weaker and weaker until the last one when I could barely hear her.  That was the one she admitted she wasn't doing too well.  Up until then, she was fighting.
She has gone to a better place.  She had a beautiful funeral service by people who loved her and now she is free.  I still have a plant from her.  It's been 6 or 7 years.  It's in a pot in my back yard, and I think it's time to repot it.
Well, my shirt was redesigned by The Termite in one of her moments of inspiration.  More indication, I believe, that it's time for change.