We ordered some new collars from Lisa of Collar Mania recently.
I can't pass up a sale, and Lisa has them!
Here is Leissl in a bright pink animal print martingale.
The 2″ size is a little bulky on them in martingales,
but Lisa tweaked this one to make it fit better.
Stunning!
Luigi, you are looking regal in your gold stars.
Then there's Raven.
I was not sure about this Halloween collar.  It sorta scared me.
It scares me more on Raven.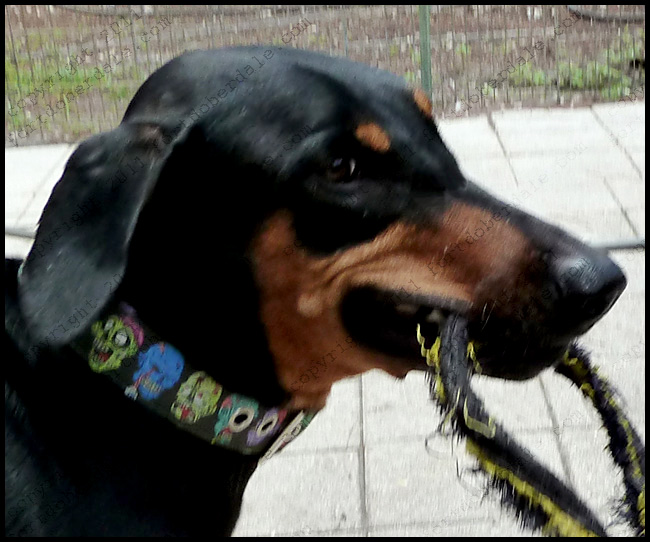 I think both the collar and Raven need an exorcism!