I'm addicted to buying my beautiful dogs beautiful dog collars.  Here are a few that came in this week.
This is Leissl wearing a lovely kelly green and fuschia buckle collar.
I thought it would be a great collar to transition from summer into Halloween season.
Luigi is wearing his new monkey martingale collar.  It's so cute.
It has a monkey embroidered on the loop.
I love the expression on his face in this photo.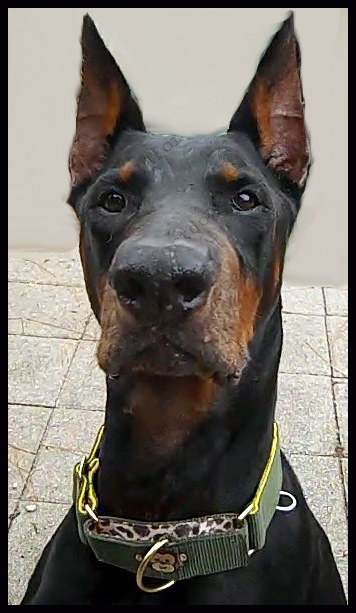 And another monkey's embroidered on the collar.
Bananas too!  (So the monkeys don't get hungry.)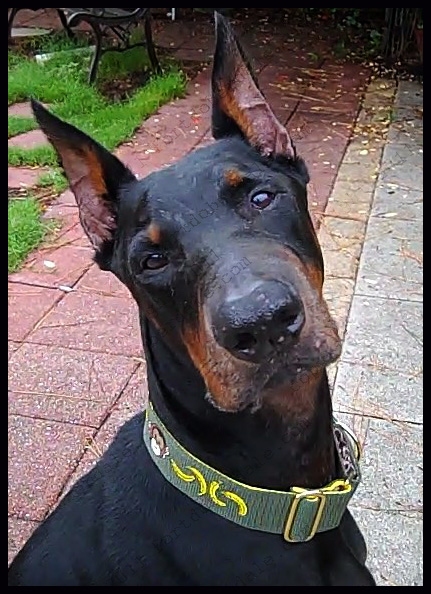 And this was a nice surprise!  A collar with monsters on it for Halloween or whenever.
Luigi's less serious model pose.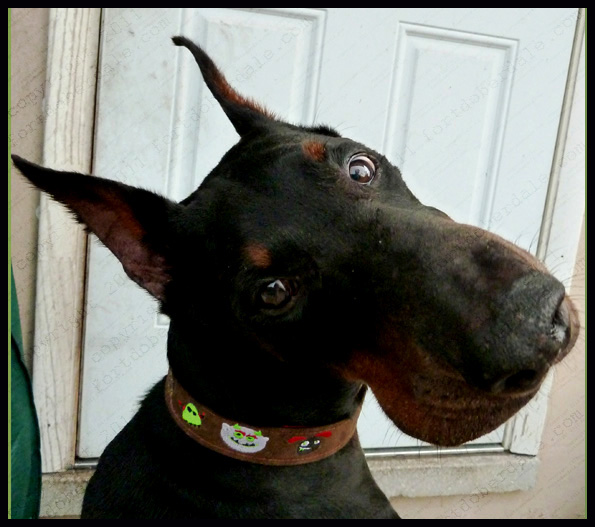 He's my good boy!
These collars were purchased from
Tell Lisa that Helen sent you.